Neeco Global ICT Services & GDT Announce Strategic Alliance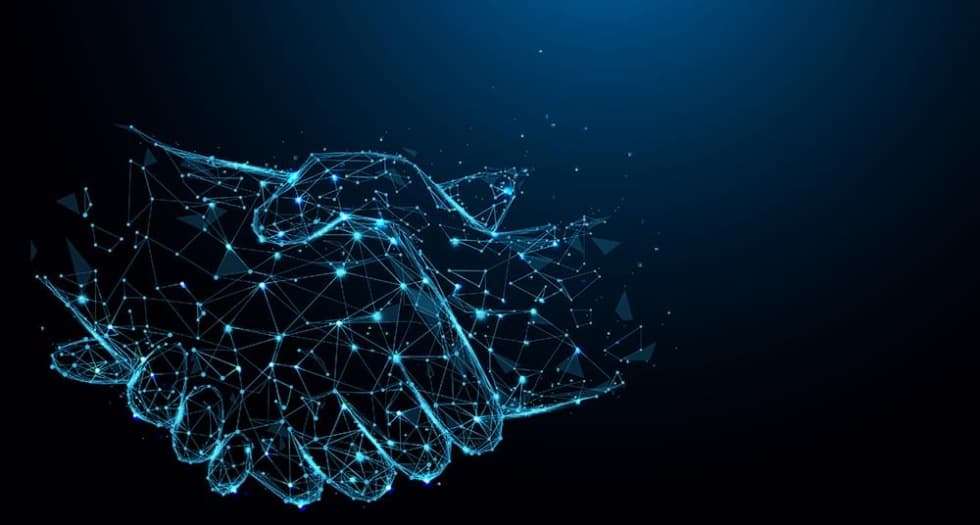 Neeco Global ICT Services & GDT Announce Strategic Alliance optimizing enterprise and utilities operations through increased Internet of Things accessibility across European and Asian markets
Creating a powerful offering of extended ICT services and award-winning IT solutions and systems integration expertise, General Datatech (GDT) and Neeco today announced a new international alliance which will help clients future-proof their enterprises, increase their profitability and help them meet their sustainability objectives.
Never have enterprises needed to focus their investments more on dependable, agile IT services if they are to remain competitive in the market, which is seeing the rise of remote working, an increased demand for business adaptability and the growing use of digital solutions. This new alliance will enable GDT and Neeco to offer clients the combined strength of their expertise and international operating capabilities at a time when new data from the research firm Gartner predicts Global IT spending will reach $4.47 trillion next year, representing an increase of 5.5 percent compared to 2021.
"The partnership between Neeco and GDT is a powerful combination of skills & capabilities. GDT's understanding of complex network integration and their experience in designing, building and delivering best-of-breed technology solutions is uniquely complimentary to Neeco's strengths when it comes to our global coverage and procurement services. Together, we will unlock full potential of our global services and place our clients on the best route to transformation in the digital landscape. "said David Patek, CEO at Neeco.
GDT is one of the world's leading system integrators, with state-of-the-art facilities and a team of IT professionals unparalleled in the industry at digital transformation. The alliance with Neeco, which comes after two years of proven collaboration, will enhance clients' productivity, enabling faster response times, reducing costs, increasing profitability, and raising customer service levels. Delivering a tailor-made solution for clients in many regions outside of US, backed by Neeco's effective solutions and professional services, will enhance GDT's core values of customer-first focus and technological innovation.
"The partnership with Neeco is an intricate part of our global strategy and capitalises on Neeco's capabilities not only in Europe but in other geographies. Neeco's expertise, professionalism, and consistently high-quality deliveries are a key factor that made the difference in selecting such a critical partner," said Patrick Faure, GDT Global Solutions.

Current market challenges include a diminishing IT skillset, the increased importance of network architecture and the need for data silos to be broken down. Neeco meets these challenges by providing the very best business approach to help clients execute the most effective hardware and software deployment projects, maintenance and additional support using the latest technologies. In terms of capabilities, Neeco's differentiators are operations in 160+ countries, its broad network of local partners and its ability to integrate all procurement activities into a single product serving as a single point of contact to its clients. Utilizing Neeco's procurement capabilities and best-in-class professional services, GDT will further strengthen its offering and will increase its global reach.
Leveraging each other's strengths, GDT and Neeco will continue delivering a unique customer experience delivering state-of-the-art services to clients across the globe. The collaboration represents a significant leap in the way both businesses address the needs of technology and networking in the industry.
About Neeco
Neeco is a global ICT services provider operating in over 160 countries worldwide. They specialize in providing clients with the support they need for their businesses, from consulting to technical and support services, all the way to fully managed services. Its clients include global companies such as Tata Communications, PCCW, GCX, Telefonica and other multinationals. To learn more, visit www.neeco.com. To learn more, visit www.neeco.com/
About GDT
GDT is an award-winning, international multi-vendor IT solutions provider. GDT specializes in the consulting, designing, deploying, and managing of advanced technology solutions. The GDT team of expert architects and engineers maintain the highest-level certifications to translate the latest ideas and technologies into innovative solutions that realize the vision of business leaders. To learn more, visit www.gdt.com.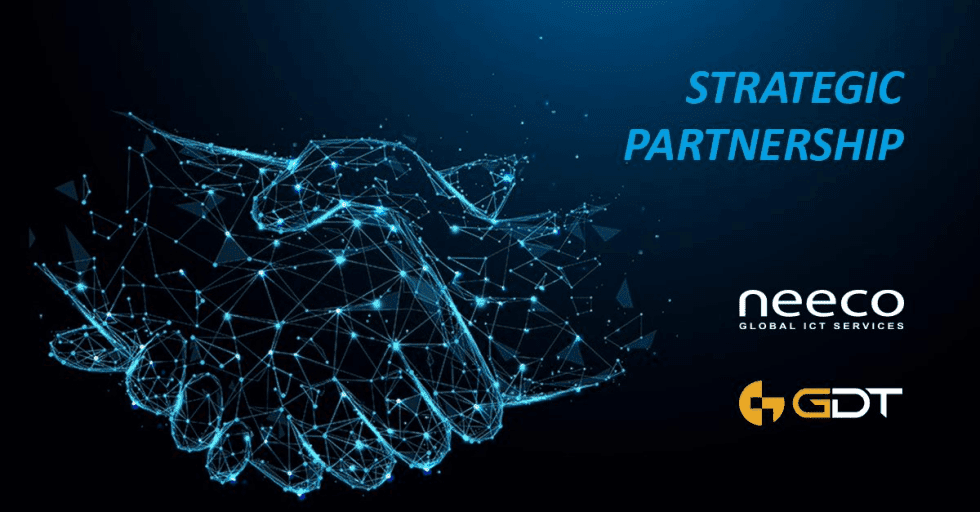 Articles that may interest you
Other Press Releases
The latest news from Neeco, from new partnerships, to new hirings and company expansion, to the latest developments in our services.
Partnership with Versa
Neeco Global ICT Services has signed an agreement with Versa Networks to become its global technology partner in the exciting and fast-developing market for new Software Defined Wide Area Network (SD-WAN) services.
Enterprise IoT Solutions
We help our clients plan, deliver, integrate and support IoT solutions across the globe, focusing on medium to large-sized projects.
Our Partners
Neeco has well-established relationships with most of the world's leading network technology vendors, providing global distribution, logistics, on-site field services, and complex post-implementation maintenance support for their products.
Feel free to use the form or contact us
directly via email or phone.