Challenges OEM's Face in the Revolving Landscape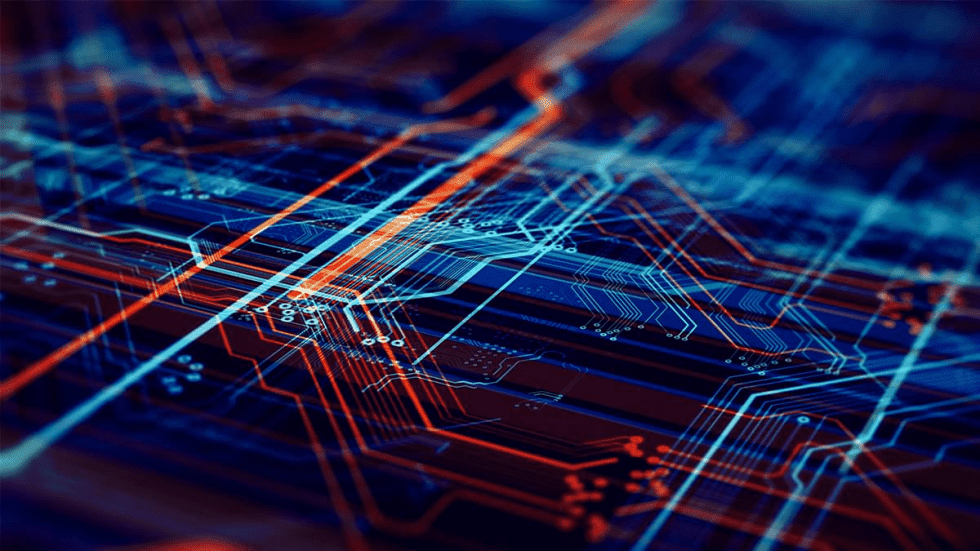 I think we can all agree the heroes during the covid-19 pandemic of 2020 were our front-line workers and essential employees. You may not think equipment manufacturers, suppliers and distributors are a part of that group but a large percent have remained open and continue to supply the necessary equipment to keep the world moving and lead their countries on the road to recovery. As companies have started to stabilize over the past year, they are now focusing their attention on strengthening their network architecture by embracing the cloud.
In fact, a survey conducted from a March 2020 report by Propeller Insights found that 97% of IT managers planned to distribute workloads across two or more clouds in order to maximize resilience, meet regulatory and compliance requirements, and leverage best-of-breed services from different providers.
With more and more companies realizing the importance of switching to the cloud, this opens up an abundance of opportunity for Original Equipment Manufacturers (OEM) in the market.
With the demand for flexible networks only growing, we first need to acknowledge the extraordinary unprecedented challenges OEM have faced in 2020 in order to see what the future holds for the rest of 2021 and beyond.
Conquering Exceptional Unprecedented Challenges
While OEMs have shown admirable endurance and continued resilience, these organizations and executives have had their fair share of challenges to overcome.
Technology vendors heavily rely on channel partners to deliver, integrate, and maintain their technologies, but often lack the well-developed channel partner structures required for successful execution. There's a growing demand for assistance with the initial planning, bidding wars, delivery, and maintenance of the OEM's systems and the events of the last year have only highlighted this problem even more.
Whether it was a global pandemic or a rogue cargo ship, these vendors have faced new supply chain and sourcing challenges, which caused organizations to reevaluate traditional processes and policies. According to a March Survey by the National Association of Manufacturers (NAM), 35.5% of manufacturers faced supply chain disruptions which caused them to look into other procurement providers. Organizations that primarily operated through an international supply chain were forced to look into local options and increase their reshoring efforts.
Another challenge that has always tested OEM operators is the constantly changing economic conditions. With a growing consumer base who want personalized products on-demand, in and out of a time of economic uncertainty, organizations must rely on solid business practices and innovative ideas to come out on top.
OEMs have had to overcome several challenges but the challenge one that has hit them the most and thatone many organizations are still struggling with is financial issues. During the pandemic OEMs, like many others, took a drastic hit to their bottom line and were forced to downsize their organization. Even as companies begin to recover, they are not in a situation yet to hire back furlough workers. What used to be an issue of finding skilled labor has turned into a battle to be able to keep the employees you do have.
Even as the world returns to a sense of normalcy, the challenges of 2020 will not be soon forgotten and the lessons learned through this period will be reflected on for decades to come. Luckily, there are many market innovations and industry trends that are helping OEMs not only recover but also set themselves up for growth.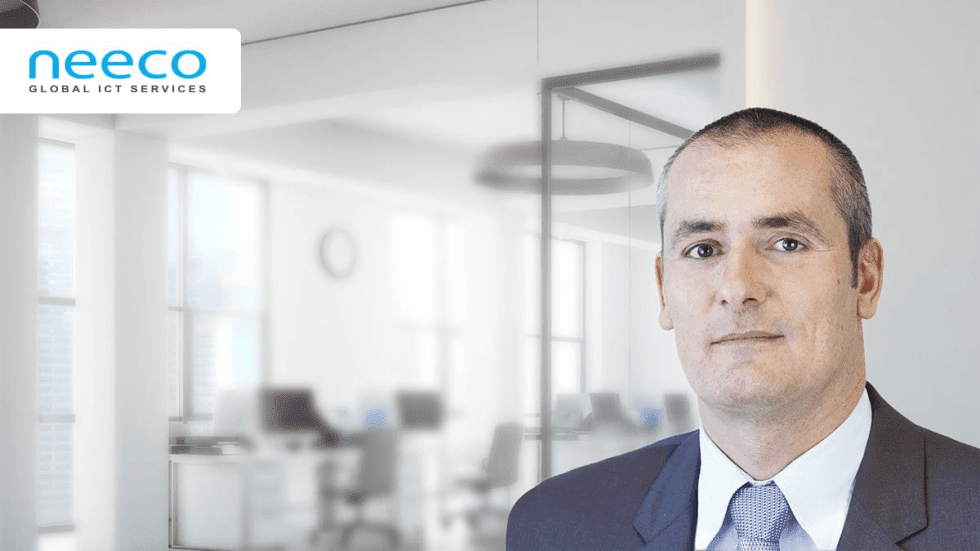 Getting Back on Track & Following the Path Forward
What the past year has taught us is that manufacturers can survive and stay ahead of competitors by leveraging emerging technologies to build a more resilient operation. Offering services that are customizable will be a growing trend in order to stay competitive in the market, and we can already see strategic partnerships forming across the industry to provide clients with top-of-class equipment and services.
It's important for technology vendors and service providers to solidify and strengthen their partnerships during this period and ensure that the solutions that they provide are flexible to differentiate themselves from their competition.
According to a survey conducted by Futurum Research, "more than 88 percent of respondents say that existing OEM partnerships are helping them overcome barriers to innovation, with close to 83 percent indicating that OEMs had helped them accelerate their own product and services initiatives." With the integration of more IoT connected services, OEMs are realizing the importance of these joint efforts with new partners that can provide cloud connectivity or analytics that can help drive much greater value for the end-user.
Technology vendors heavily rely on channel partners to deliver, integrate, and maintain their technologies, but often lack the well-developed channel partner structures required for successful execution. There's a growing demand for assistance with the initial planning, bidding wars, delivery, and maintenance of the OEM's systems and the events of the last year have only highlighted this problem even more.
With the pace of demands becoming more visible and unavoidable, various companies across the industries are finding new advantages in digitalization's as they develop innovative ideas of the changing landscape. We can look at the partnership between Neeco Global ICT Services and Versa Networks as an example of such successful collaboration. whereby Versa Networks uses Neeco as a distributor of its software in order to facilitate global deliveries and services for customers who need them and where existing partners cannot fulfil the service globally. By solidifying the right partnerships at the right time, OEMs can gain an advantage over its competitors to overcome the current market challenges, prepare for future disruptor and take advantage lead of competitive business growth opportunities.
Another major trend I see unfolding with OEMs is incorporating automation in complex areas in order to alleviate routine tasks from staff. Digitalization has become more important than ever before and the manufacturers that fully embrace automation will be able to provide more outstanding services.
This can include client portals for ordering and replacement or implementing AI to evaluate data that can help you make informed decisions with data-driven insights.
Where do we go from here?
It's no surprise that the past year and a half 2020 has accelerated the use of innovative technology in all industries and there's no sign of slowing down.
In some cases, technologies require other vendor's product(s), or the End Customer needs integration with the rest of the IT environment containing other products and services. Trusted and efficient partnerships are the key to keeping up with all of these demands.
Customer's needs and preferences are constantly changing and with that businesses need to learn to be adaptable and flexible in order to succeed. A good example where we can see this shift occurring is in the APAC region currently. The market in Asia has become more mature within the recent years and with more competitors joining, it's making the global OEM market more vibrant and allowing new innovative strategies to become the new standard all across the world. It will be interesting to see how these changes that are emerging in this region will affect the market in the long-term and how new industry standards will be set. from the last year will transition to new developments throughout 2021 that will ultimately shape new industry standards.
Now more than ever it's important for OEMs to capitalize on this market growth and to work together with their partners to provide complex maintenance solutions and support for their products around the globe. Time will soon tell who will come out as winners during this transitional period and the ones that do will help shape the future of network connectivity for generations to come.
If you need help deciding what your next steps are for achieving your goals, reach out to one of our experienced Solutions Architects for a consultation.
Cenek Maly is the Technology Vendor Manager at Neeco Global ICT Services, where he focuses on leading people, selecting vendors, negotiating contracts, controlling costs, reducing vendor-related risks and ensuring service delivery. With over a decade of global experience in security, telecommunication and IT in multinational organizations such as Honeywell, Hikvision andor 2N Telecommunication, Cenek has skills in managing worldwide projects and maintaining the relationships with customers and vendors. You may follow him on LinkedIn or @NeecoICT on Twitter.
SD-WAN Solutions
SD-WAN architectures offer an enterprise-grade WAN connectivity with an enormous level of flexibility, agility, and cost-efficiency for Clients.
Advanced Technologies
Neeco offers system integration experiences combined with technology delivery capabilities that can help Clients deliver advanced services to their own backbone networks as well as to end customer facilities.
Wireless Solutions
Neeco has a unique combination of global presence, delivery capability, and a well-established base of Clients that are in demand for such solutions.
Data Center and Cloud
Neeco assists Clients in deployment strategy, planning, designing, building, and operating data centers, and provisioning Cloud solutions to support their business throughout the world.
Feel free to use the form or contact us
directly via email or phone.