GC 092 - TotalFinder
TotalFinder is our biggest portable GPS tracker for universal long-term monitoring. It is the ideal solution for monitoring of cars, trucks, rail cars, heavy machinery, trailers, semi-trailers, containers and much more. Thanks to the large battery, the unit lasts up to several years on a single charge.
NUTS uses GPS coordinates and triaxial G-sensor to monitor the movement and tilt of small aircraft. All data is transmitted to an easily accessible web portal by an integrated global SIM card, which ensures connectivity almost anywhere around the world.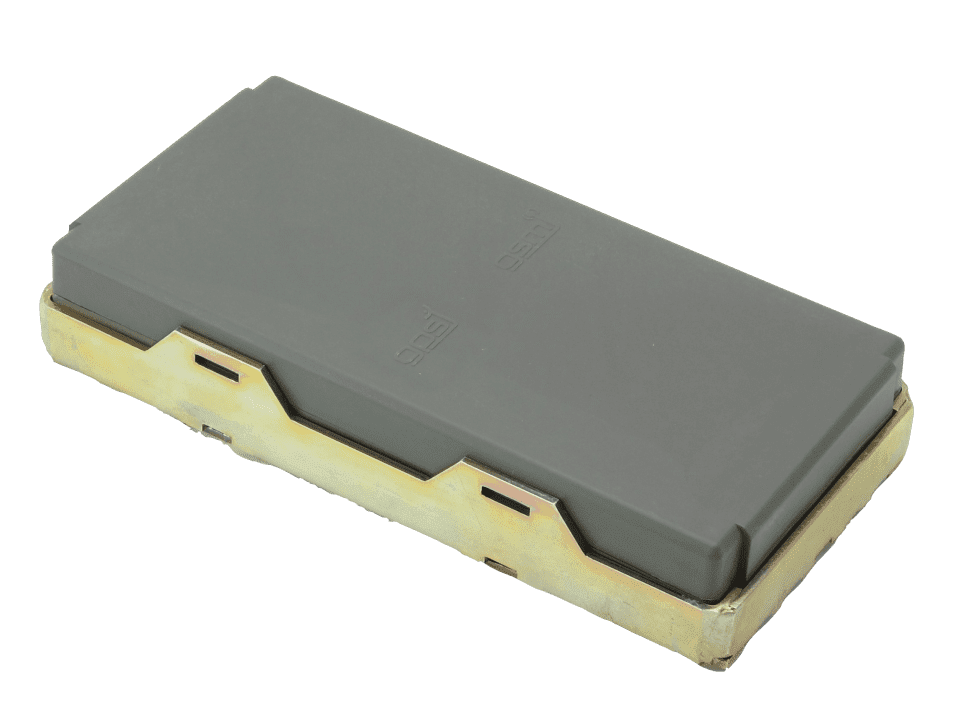 Product detailed description
Thanks to its durable construction, TotalFinder is also designed for longterm outdoor use. Therefore, it can be used for monitoring and tracking of semi-trailers, trailers, containers, rail wagons, construction machines, as well as various static objects. The unit creates an automatic logbook, monitors ambient conditions (temperature, humidity, vibrations etc.), evaluates driver behaviour, and notifies you when maintenance planned.
The backside of the unit contains strong industrial magnets for attachment to metal surfaces. In combination with a robust metal holder that can be purchased with the unit (see accessories), it makes it almost impossible to remove the device from the monitored object.
Whatch it:
Exact GPS location
Automatic logbook
Temperature, Humidity, Air Pressure, Ambient Lighting, etc.
Geofencing options
Crash Detection
Anti-Theft Security - Watchdog, Towing Detection
Driver Behaviour Evaluation
Maintence Log
Extreme battery life
The battery life of TotalFinder is what makes it unique. You can charge the device just once in a year* or after driving about 25 000 km. Positrex))) also allows you to set an automatic notification when the battery capacity drops below 10%.
*Can be charged even less often depending on a preselected monitoring interval.
Additional parameters
Category: Our Products
Warranty: 2 years
Types of communication: SMS, email, push notifications
3G sensor: Motion / Crash / Tilt Detection
Other sensors: Temperature / Humidity / Air Pressure
GPS and Glonass: 66 satellites
GPS and GSM: Internal antennas
Battery type and capacity: 15,600 mAh | 21 600 mAh reachargeable
Internal memory: Storage capacity of 5000 events / GPS positions
Consumption: Standby 0,2 mAh, When sending data 0,6 mAh single shot
Connector: Micro USB
Dimensions, weight: 177 x 85 x 25 mm, 550 g
Temperature range:- 25° C to +70° C, charging 0 ° C to +70 ° C
Protection class: IP66
Feel free to use the form or contact us directly via email or phone.