5 reasons to choose Neeco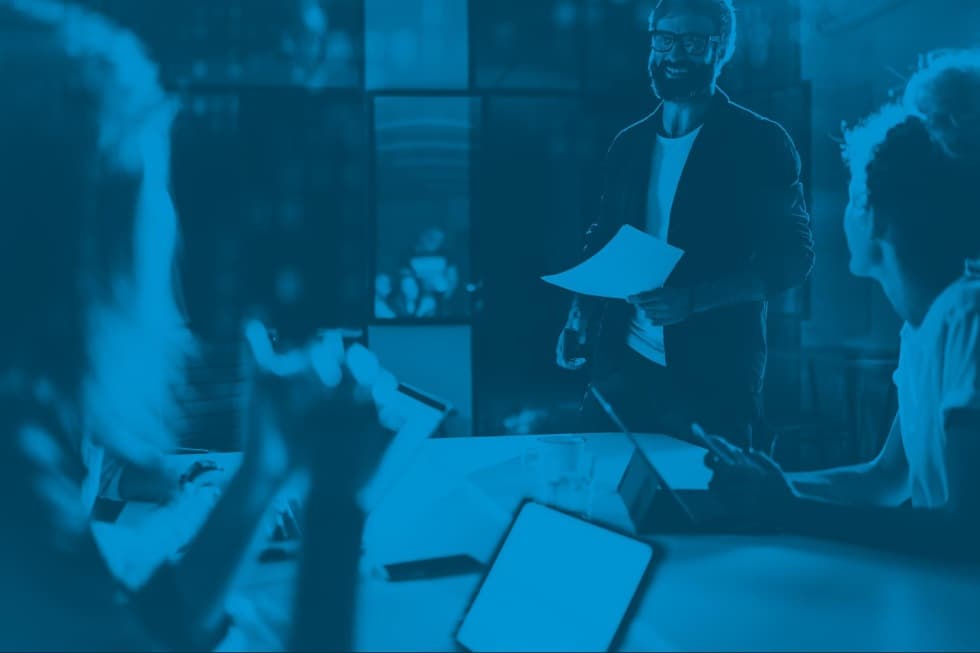 With a seemingly endless selection of global ICT service providers, technology vendors, and systems integrators, it's often difficult to cut through the noise and figure out who to choose to give your business the most consistent and reliable service quality, while still getting the best value for your money. Using Neeco as an ICT services platform brings numerous benefits to any company of any size, for everything from hardware maintenance and support, to on-site field services, data connectivity and enterprise mobility, cutting-edge IoT solutions, data center services, as well as ICT hardware, software and license distribution. Each of our individual services are backed up by over a decade of experience in the field, and our managed service packages allow for nearly limitless combinations of services, paid for with a single, monthly fee.
But let's cut straight to the chase. Here are 5 reasons why you should choose Neeco for all of your company's ICT service needs:
1. We are your single point of contact for everything. Our unique central coordination simplifies everything for clients. All of our services, everywhere around the globe, are orchestrated by our teams of experts from our central headquarters. We take care of everything, and are the only entity you'll ever have to be in contact with, for every single aspect of all of our solutions. Contact our 24/7 Customer Services for anything, at any time, and we will always go the extra mile to exceed your expectations, and to ensure you are completely satisfied with our service delivery.
2. Our unparalleled global reach means we can get anywhere, fast. We currently provide services in over 160 countries worldwide, and we are able to get to remote and hard-to-access locations that other providers struggle to reach. While many companies need to fly engineers internationally to get to end-customer sites, our engineers are already there. Our vast network of over 26,000 highly skilled and certified field engineers means that we can get them to where you need them, faster than anyone else.
3. We provide full life cycle support for all stages of project deployment. From network planning, presales and bidding, and project management, to on-site installation, remote monitoring, and long-term maintenance support, we take care of anything and everything from start to finish, or can jump in at any stage of the process to help. Our in-house experts serve as trusted advisors to guide you through the entire project deployment life cycle, and with years of experience and numerous industry-recognised certifications, they know exactly what they are doing. Just tell them what you want to achieve, and they'll take care of the rest.
4. "Flexibility" and "agility" are more than just buzzwords for us. Yes, we know you've heard it all before. "Flexibility" and "agility" are buzzwords that every company even remotely involved in technology loves to throw around recklessly whenever they get the chance. But at Neeco, we're not just regurgitating empty jargon, we just don't think there's any better way to say it. The flexibility and agility of our organisation are two core principles that underly everything we do. We are constantly adapting to changing circumstances, rising to meet the challenging demands of thousands of clients around the world, and learning from every step of the process. We don't have any set ways of doing things, and we don't believe in using "one-size-fits-all" solutions. Every client gets full customised solutions to meet the individual requirements of each of their deployments. From fully customised SLAs, to rapid vendor onboarding of new technologies, to tailor-made large-scale product deployments, and nearly every other aspect of our solutions, we embrace change and new challenges, and leverage our flexibility and agility as a way of life.
5. We are fully vendor neutral, which means we can work with whatever technology best suits your requirements. We don't have any binding agreements with any technology vendors, but we have well-established and mutually beneficial relationships with the majority of them. Being vendor neutral means that our clients' needs come first, and we always try to find the best technologies for each individual deployment. And if we don't already work with them, we are always to start. We've been doing this for a long time, and we know how to quickly and efficiently onboard and integrate new technology vendors into our supply chain. Brand is no barrier for Neeco, the only thing that matters to us is that we are doing what suits you best.
Articles wich may interest you
About Neeco
Neeco is a leading provider of complex, global ICT services. We leverage knowledge of local environments to supply our customers with the most effective hardware and software implementations, services, maintenance, and additional support.
Field Services
With an unrivalled Field Force of more than 26 000 field engineers, certified professionals and consultants across over 160 world countries, our ultimate goal is to provide everything our Clients need for successful deployment of global networking solutions.
Professional Services
The fundamental part of our activities is built around Neeco professionals experienced in a wide range of business needs, helping to achieve the goals and demands of our Clients.
Distribution and Logistics
Neeco is a worldwide distributor of network equipment and accessories. Through our extensive Global Delivery Platform (GDP) Ecosystem and OEM certifications, we offer a full line of most network equipment vendors, cost effectively and globally, in the shortest lead times.
Feel free to use the form or contact us
directly via email or phone.